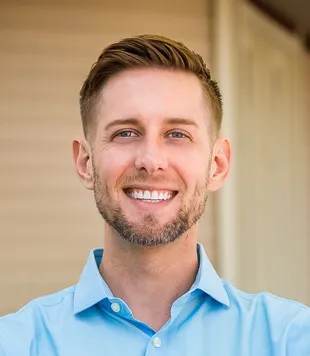 Dr. David Saber is a Cum Laude graduate of Palmer College of Chiropractic West and member of the Pi Tau Delta chiropractic honors society. Before pursuing his professional degree, he received his Bachelors of Science at the University of Wisconsin - Madison, majoring in Genetics and Biochemistry. After three years of doing genetic research, he moved to California to enter the health field. Dr. Saber enjoys applying his knowledge of science and human physiology to help his patients find natural ways to address their concerns.
Dr. David uses traditional adjustments as well as drop table and activator techniques, which are gentle and do not involve the popping sound associated with chiropractic treatment. Soft tissue education includes Proprioceptive Neuromuscular Facilitation (PNF) stretching, Graston technique, myofascial release, and national board certification in physiotherapy. He also instructs patients in sleep/work/commute postures and partners with them to create better habits regarding biomechanics and regular stretching.
Dr. Saber has trained with NC Fit/NorCal Crossfit since 2013 and enjoys helping patients with exercise form and weight training. Other interests include running, hiking, climbing/bouldering, camping, and skiing. You may find him picking up fresh produce at the local farmer's market and may even see him on stage in a local theatrical production.